Keeping people informed on the latest thoughts and happenings
Relevant thoughts from subject matter experts, industry leaders and communications professionals—written to keep people in the know.
​Reducing Mental Health Stigma
Irrespective of age, culture or income, at least one in five will experience a mental disorder in their lifetime. Given the prevalence of mental health disorders, we address common myths and the realities associated with mental health. There is no need to suffer alone and in silence. It's time to start talking.
Read more
​Reducing Mental Health Stigma
By Homewood Health - Oct 6th 2017
---
Share This Story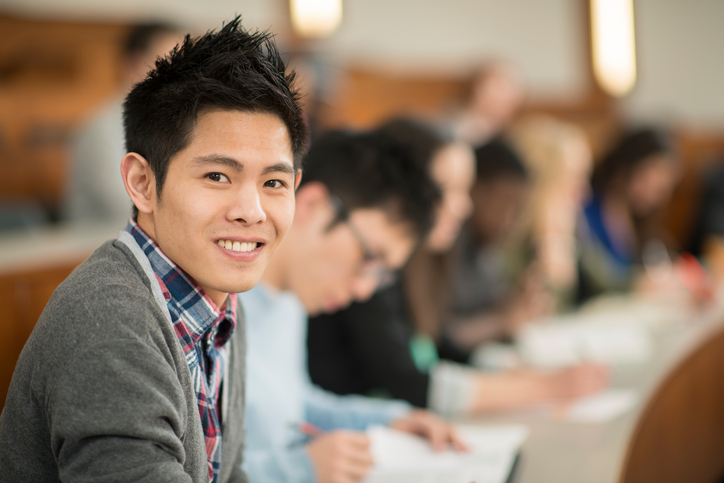 Irrespective of age, culture or income, at least one in five will experience a mental disorder in their lifetime.1 Given the prevalence of mental health disorders, we address common myths and the realities associated with mental health. There is no need to suffer alone and in silence. It's time to start talking.
According to the World Health Organization, health is "a state of complete physical, mental, and social well-being and not merely the absence of disease or infirmity." Yet so many people define good health as being physically well. Our mental health is equally important and often does not receive the attention it should.
Aside from the economic cost, mental health disorders prevent millions of North Americans from reaching their full potential and living life to its fullest.
One in five Canadians meet the criteria for having a mental health disorder in their lifetime, 24.1 percent of women and 17 percent of men.2 - Government of Canada
What are mental health disorders?
Our psychological health has a profound effect on how we communicate, feel, perceive, and understand the world around us. When we are mentally unwell, we experience alterations in thinking, mood or behaviour which causes distress and impairs how we function both day to day and throughout our lives.
There are many types of mental health disorders, the most common include:
Anxiety disorders are the most prevalent of all mental health disorders. While some stress or anxiousness is normal, anxiety disorders are characterized by more severe and long-lasting anxiety, which can interfere with one's ability to function at work, at home and in their relationships. Panic disorder, phobias, social anxiety disorder, obsessive-compulsive disorder, post-traumatic stress disorder and general anxiety disorder fall under this category.
Eating disorders such as anorexia and bulimia involve a distorted image of one's body along with extreme behaviours to manage food intake and weight. The opposing behaviour, binge eating disorder, is associated with the consumption of large amounts of food in a short amount of time on a regular basis.
Mood disorders involve changes and disruptions in mood and emotions. Feeling extremely sad or extremely happy from time to time is part of being human. People with a mood disorder such as depression or bipolar disorder experience these feelings with greater intensity over longer durations of time.
Personality disorders affect the way we act, feel and co-exist with others. They can also cause people to be more impulsive. Borderline personality disorder and antisocial personality disorder are two examples.
Common myths and stigmas
Mental health disorders remain shrouded in stigmas and misconceptions that have evolved into fabrications and falsehoods of those struggling with these conditions. Recently, more people are beginning to share their experiences and challenges with conditions such as anxiety or depression. However, other conditions like psychosis and schizophrenia are still characterized by fiction and myth.
In order to dispel the myths, understanding is critical. A mental health disorder can be defined as a psychological pattern, potentially reflected in behaviour, that is generally associated with distress or disability, and which is not considered part of normal development.
People with mental health disorders are often hesitant to tell their family, friends or employer of their struggles for fear of being labelled or having to face prejudices. Others are told to "snap out of it" or "toughen up". It's important to know that mental health disorders can be treated, often with excellent results.
Below are six common myths, accompanied by the truths that dispel them:
Myth 1: Mental health disorder is a single, rare disorder. There are multiple types of mental health disorders with different complexities and underlying causes. Similarly, each mental health disorder relates to the impediment of brain chemistry and function. Each of these illnesses has its own specific cause and approach to treatment.
Myth 2: People with mental health disorders never get better. Treatment for mental health disorders are more numerous and more sophisticated than ever before. With the evolution of understanding and with advancements in care, many people do fully recover, while others acquire the skills needed to keep their symptoms managed and under control. Today's pharmaceutical treatments are more concise, targeting specific areas of the brain where treatment is most beneficial. A full recovery is often attainable, and may require more than pharmaceuticals; recovery may include social and physical activities to get people back to their lives.
Myth 3: Psychiatric disorders are not true illnesses. Unlike a broken leg or heart attack (which are easily detected by simple tests), mental health disorders have traditionally been an invisible disease. This inability to see what's wrong creates the perception or illusion that no illness exists. Mental health disorders are bona fide medical conditions involving complex physiological processes, as well as changes or imbalances in brain chemistry.
Myth 4: Children don't get mental health disorders. "Emotional problems are just part of growing up." Parents naturally want their children to do well, so some may brush off or explain behavioural problems or other childhood difficulties as being mere growing pains. However, numerous psychiatric conditions, including depression, eating disorders, obsessive-compulsive disorder and anxiety disorders can occur in childhood. Roughly one in every 33 kids and one in every eight teens suffer from depression.3
Myth 5: People with a mental health disorder lack intelligence. Intelligence has nothing to do with mental health disorders.
Myth 6: People with a mental health disorder shouldn't have jobs. People with a mental health disorder are unlikely to miss any more workdays than those individuals with chronic physical conditions such as diabetes or heart disease. Employees are often unaware of those suffering from a disorder. A stress-ridden workplace may be a breeding ground for the development of stress-related mental health disorders, such as anxiety and depression disorders, threatening work-life balance.
Reducing the stigma of mental health
Three out of 10 Canadian employees report that their work environments are not psychologically safe or healthy.2
No matter what role or industry, mental health affects us all. It can be a difficult and daunting task for someone to address their needs when they feel they may be judged by their co-workers or managers. As a collective society, we must realize that mental illness isn't a form of weakness, but a natural reality of what people face. We are complex individuals who react to daily challenges differently. Being open minded, considerate, and compassionate are ways to support those who are facing mental health challenges at your workplace.
10 ways to reduce mental health stigma:
1. Know the facts. Educate yourself about mental health. Learn the facts instead of the myths. Reading this piece is a great place to start! Information relating to Psychological Health and Safety in the Workplace are available through your EFAP provider and are a great resource to help educate your staff about the truths behind psychological health and safety at your workplace.
2. Be aware of your attitude and behaviour. We've all been subject to prejudicial thought and judgemental thinking, but we control the way we think. See people as individual beings, not as labels or stereotypes. See the person beyond the mental disorder; they have other personal attributes that don't disappear because they have a mental health disorder.
3. Listening. It takes courage for someone to open up about their challenges. Perhaps the most important thing you can do is listen.
4. Asking what you can do. Don't guess or assume, ask the person what you can do to help. Letting them tell you how you can help, can guide your actions and ability to support their needs.
5. Choose your words carefully. The way we speak can affect the way others think. Don't use hurtful or derogatory language. Be open to the challenges as judgement can be what someone fears the most.
6. Educate others. Find opportunities to pass on facts and positive attitudes. If your friends, family, co-workers or even media present information that is not true, challenge their myths and stereotypes. Let them know their negative words and incorrect descriptions affect people by keeping misconceptions alive.
7. Focus on the positive. Health problems can be a component of who a person is and the value that they are perceived to offer. We've all heard the negative stories. Let's recognize and applaud the positive ones.
8. Support people. Treat people with dignity and respect. Think about how you'd like others to act towards you if you were in the same situation. If you have family members, friends or co-workers with a mental health disorder, support their choices and encourage their efforts to get well. Your Employee and Family Assistance Program can provide you with a number of supportive tools and resources. Offer to make calls, find information or drive the individual to appointments. But ask first.
9. Include everyone. In Canada, it is against the law to discriminate against people with mental health disorders. Denying access to jobs, housing and health care are a violation of fundamental human rights.4,5
10. Taking care of yourself. Supporting anyone with a physical or mental health disorder can be a physically and emotionally draining scenario. Protect your own physical and emotional health.
People with mental health disorders have the right to take an equal part in society. Let's each do our part to make sure that happens.
MHCC. "Case Study Research Project: Early Finding Interim Report." Mental Health Commission of Canada. Mental Health Commission of Canada, 2015. Web. 15 Mar. 2017.
Government of Canada, Public Health Agency of Canada. "Chapter 1 Mental Illnesses in Canada : An Overview - A Report on Mental Illnesses in Canada - Public Health Agency of Canada." Chapter 1 Mental Illnesses in Canada : An Overview - A Report on Mental Illnesses in Canada - Public Health Agency of Canada. N.p., 05 Jan. 2012. Web. 15 Mar. 2017.
Health, Partners For Mental. "Right By You." Right By You. Partners for Mental Health, n.d. Web. 15 Mar. 2017.
Santillan, Carolyn. "Beyond Emotion: Depression Created Disconnect for Canadians At Home, With Friends and in the Workplace." Fasken Martineau. Fasken Martineau, July 2009. Web. 15 Mar. 2017.
"Seven Important things we can do to reduce Stigma and Discrimination." Shatter the Stigma Mend The Mind. N.p., 2017. Web. 15 Mar. 2017.
Homewood Health - Oct 6th 2017
---
​The Impact of Sleep on Your Health
Who doesn't love a comfortable, restful, perfectly timed sleep?
Read more
​The Impact of Sleep on Your Health
By Homewood Health - Oct 5th 2017
---
Share This Story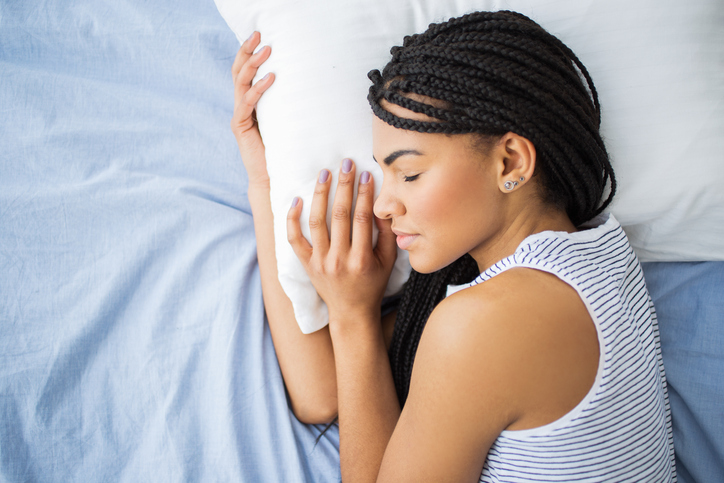 Good news. Quality sleep – the kind that makes you look refreshed and feeling energized – is exactly what the doctor ordered. In fact, sleep is as important to your health as diet, nutrition and exercise. Regardless of one's age, the right amount and quality of sleep improves attention, behaviour, memory, and overall mental and physical health.1 Sleep helps the body maintain and regulate many vital functions, the most important of which are restorative. Our bodies take the opportunity sleep provides to repair cells and tissue, grow muscles and synthesize proteins more than at any other time.2
So, just how much is best? A 2015 report from the National Sleep Foundation identified that most adults need between seven to nine hours of sleep each night to function at their best during the day, and to keep their body and mind in optimal shape.3
For the plethora of benefits when getting just the right amount of sleep, there are as many serious health risks associated with not getting enough. Even reducing that optimal eight hours by two or three per night can dramatically increase the odds of developing some of the following:
Alzheimer's
Cardiovascular disease
Compromised immune function
Depression
Diabetes
Hypertension
Obesity
Susceptibility to injury

Issues with sleep can also take a toll on your mental health by influencing behaviours, body sensations, concentration, emotions, and even your thoughts.4
Not surprisingly, over time, a lack of adequate sleep can be associated with a shortened lifespan. Multiple studies have shown that sleeping less than five hours per night may increase mortality risk by up to 15 percent.2 Still, as our lives are crowded with familial, professional and other activities, many of us overlook the potential consequences, squeezing more and more into our days and nights, leaving quality rest as an afterthought.
Your Lifestyle and its Impact on Sleep
According to a University of British Columbia study, lack of sleep is a growing trend1 impacting all ages. The link between a lack of adequate sleep and motor vehicle and industrial accidents, as well as, medical and other occupational errors is increasing.5 Your lifestyle as well as your profession can have a direct impact on your quality of sleep.1
Adjusting back to a normal sleeping pattern after the odd sleepless night or trip-induced jet lag can generally be done with some conscious planning; however, for doctors, nurses, pilots, construction and other shift workers, or those who regularly deal with major disruptions to their schedules, it can be significantly more difficult for their natural internal clocks to remain healthy. Working unpredictable hours that frequently move between days and nights can severely throw off the signals the body uses – like light, or a lack thereof – to regulate when and for how long you need to sleep.6
Life choices can also wreak havoc on how well you're able to sleep. Any parent can testify to the enormous impact a new baby; or teething toddler can have on maintaining a normal sleep schedule (or getting any sleep at all!). As children enter school, extra-curricular and family activities increasingly become evening affairs. According to the National Sleep Foundation, for both kids and adults, "scheduled evening activities [are] the most common challenge to getting a good night's sleep" with 41% of parents and 34% of kids having difficulty getting a quality sleep at least one night a week.7
Living with someone or sharing sleeping quarters can also profoundly impact sleep. When one partner experiences disturbances or difficulty sleeping, it's not uncommon for the other to have their own sleep impacted as well. A recent North American poll found that 76% of those married or living with someone reported their partner has had at least one occurrence of insomnia within the past year with 33% going so far as to say their partner's sleeping disorders are causing problems in their relationship.3
Signs You Aren't Sleeping Well
How can you tell if you're not getting the sleep you need? Or just as important, if the sleep you are getting is of the quality you need to be your most productive, happy and healthy self? Beyond simply feeling unrested, there are a series of signs that may indicate you aren't sleeping as well as you should. Among the most common are:
Excessive daytime sleepiness, fatigue or lack of energy that may result in the urge to nap or interfere with daily activities.
Waking up feeling fatigued or unrested.
Taking over 30 minutes to fall asleep or difficulty falling asleep in general.
Frequent waking during the night or trouble staying asleep.
Waking up too early and not being able to get back to sleep.
Sleeping too much or too long which may indicate the quality of sleep you're getting isn't optimal.

Another major sign may be the presence of one or more disorders, such as Restless Leg Syndrome (RLS) or unpleasant feelings in the legs or arms, sleep apnea or other breathing disorders, sleepwalking, snoring, teeth grinding.
How to Improve Sleep
Your life may feel busy all the time, and perhaps your current sleeping habits, arrangements and quality are less than ideal, but there's hope! There are many ways to improve your rest, and consciously incorporating even a few of them will likely lead to a more restful and enjoyable sleeping experience.
Create a relaxing evening ritual. Do things that relax you to create a pre-sleep routine to remove some of your daily stress. Overtime, a routine may act as a signal within your brain that it's time to sleep. Use common favourites like a warm bath or massage or try other calming activities like meditating, breathing exercises or listening to soothing music as you wind down.
Stick with a routine that includes a predictable sleep schedule. Keep your meals, bedtime and morning alarm consistent, even on weekends. Maintaining your sleep patterns conditions your body to expect and react accordingly to appropriate times of rest and wakefulness.
Make your bed an oasis. What you sleep on makes a difference. Research shows a new bed [can be] more effective than sleeping pills and improve a night's sleep by up to 42 minutes; this is likely due to the structure of a bed over 10 years old deteriorating up to 75 percent, which can cause sleep disruption and possible spinal discomfort.7 Consider picking up a new mattress or bed as you embark on your journey to improved rest. Experiment with different pillows to find the best one for you. Put your mattress on a slatted base for better air circulation and a reduction in uncomfortable sweating.
Use your bed for sleep… and sleep alone. Keep electronics, food and any other stimulating activities out of your bed. This will cue your brain to sleep – and not prepare itself for eating, reading, TV, video games, studying or chatting on the phone when you lie down.
Remove electronics from your bedroom. Screens and electronics are an integral part of our daily lives. The activities associated with them, the light they emit, and the stimulus they provide, make televisions, computers, tablets, phones and other digital items a major hindrance to sleep. Try to unplug at least an hour before bed of the bedroom.
Keep your bedroom quiet, cool, and dark. Removing light, sound and keeping your space at a constant temperature to mimic your ideal sleeping conditions. If needed, consider carpeting to cancel noise, installing light-blocking blinds or use an eye mask to restrict visual distractions.
Steer clear of caffeine and alcohol. In the hours before bed, especially, but also throughout the day, be mindful of your caffeine intake. While some people can enjoy a morning cup of coffee without repercussions, others may find the effects of caffeine linger well into the evening. Remember that coffee and tea aren't the only caffeine-laden beverages: many soft drinks, chocolate, common medications and herbal remedies also contain caffeine. Read the labels or speak to your pharmacist to ensure you are aware of your daily caffeine intake. Alcohol is known to negatively impact the overall restfulness of sleep and exacerbate breathing issues and restless arms and legs.4
Exercise. A well-known stress-reliever, people who exercise regularly (30-60 minutes, three times weekly) also have better quality, deeper sleep,4 and are, overall, healthier. Exercise also combats obesity, a major risk factor in lack of sleep, sleep apnea, insomnia and daytime sleepiness.3 Of course, exercise is a natural energy-booster as well, so be sure to get in that workout at least a few hours before bedtime.
Cut out napping. While a quick "power nap" may work wonders for some, when there are issues with sleep, it's best to stay awake during the day. This makes it easier for your body and brain to anticipate and respond to a consistent waking and sleep routine. If you absolutely must nap, keep it short - no more than 30 minutes.
Avoid going to bed on a full – or empty – stomach. Balanced, healthy meals during the day will help keep your body and blood sugars balanced for optimal sleep. Try to keep meals scheduled and don't eat large meals right before bedtime. If you're hungry, have a light, nutritious snack (low-fat dairy or turkey) that won't sit heavily in your stomach or boost your energy. Avoid consumption of high fat foods like chips, ice cream, or fried foods to increase the likelihood of a good quality sleep.
Get up after 30 minutes if you're unable to sleep. Can't sleep after a half hour? Don't worry. Be gentle and understanding with yourself. Remove the pressure and any anxiety by getting up and resetting things. Leave your room for a while and go back to some of your pre-bedtime relaxation activities or rituals before heading back to bed and trying again.
Make it a priority…and make the time. A recent North American poll reported taking an average of 23 minutes to fall asleep3; if you're of the mind that your own rest needs improvement, chances are you'll need that amount of time, or even more, to actually settle into sleep. So account for that when planning. Committing to getting the sleep you need (and employing the methods you need to get it) may go along with some major changes in how you eat, work and even play, which may prove challenging at first. Stick with it! Remember – those extra few hours will benefit your mind and body across the board.

Sleeping is such an important part of a mindful, healthy, balanced life and most of us could use more of it, and its benefits. So, make a point of implementing some new sleep strategies, jump into those PJs and sweet dreams!
Sources:
1. Roussy, Kas. "Experts unveil new sleep guidelines for children ." CBC News. Canadian Broadcasting Corporation, 13 June 2016. Web.
2. Division of Sleep Medicine at Harvard Medical School, and WGBH Educational Foundation. "Sleep and Health." Get Sleep. Division of Sleep Medicine at Harvard Medical School, 16 Jan. 2008. Web. <http://healthysleep.med.harvard.edu/need-sleep/wha...
3. National Sleep Foundation. (2015). How Much Sleep Do We Really Need? Retrieved July 1, 2017, from https://sleepfoundation.org/how-sleep-works/how-mu...
4. CMHA BC, and AnxietyBC. "Wellness Module 6: Getting A Good Night's Sleep." HereToHelp. Canadian Mental Health Association BC, 2016. Web. <http://www.heretohelp.bc.ca/wellness-module/wellne...
5. CDC. (2015, September 03). Insufficient Sleep Is a Public Health Problem. Retrieved July 1, 2017, from https://www.cdc.gov/features/dssleep/
6. Dujay, John. "Lack of sleep costing economy $21.4 billion or 80,000 workdays: Study." Canadian HR Reporter. Canadian HR Reporter, Jan. 2017. Web. 18 July 2017. <http://centreforsleep.com/assets/uploads/lack-of-s...
7. Wright, Lisa. "Canada loses 80,000 working days a year due to sleep deprivation." Thestar.com. N.p., 30 Nov. 2016. Web. 18 July 2017. <https://www.thestar.com/business/2016/11/30/canada...
Homewood Health - Oct 5th 2017
---
Understanding Depression
Everybody goes through ups and downs in their lives, but normal life experiences shouldn't be confused with the serious mental disorder known as Depression. One of the most common mood disorders, depression can have serious and lasting implications on an individual's mental and physical health. (e.g. increased aches and pains, chronic fatigue, heart disease, etc.).
Read more
Understanding Depression
By Homewood Health - Oct 4th 2017
---
Share This Story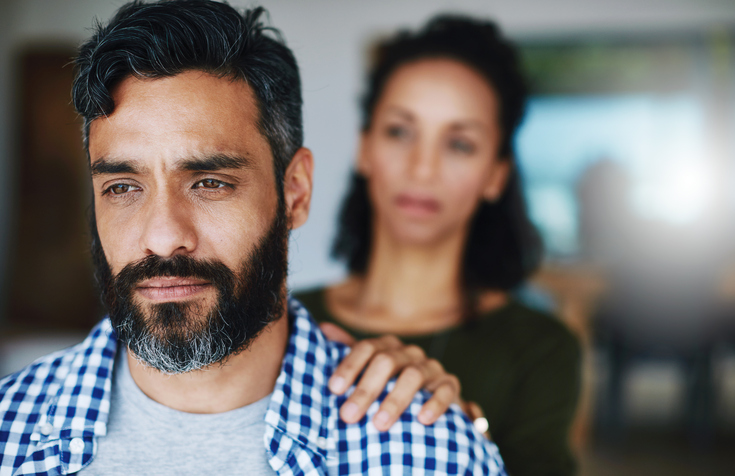 Everybody goes through ups and downs in their lives, but normal life experiences shouldn't be confused with the serious mental disorder known as Depression. One of the most common mood disorders, depression can have serious and lasting implications on an individual's mental and physical health. (e.g. increased aches and pains, chronic fatigue, heart disease, etc.).
A study in 2012 by Canadian Community Health Survey (CCHS) on Mental Health identified that 5.2% of Canadians over the age of 15 reported having had a depression in the last 12 months. The same study also identified that 11.3% of all Canadians will experience depression in their lifetime.1
Although the number of people suffering from depression continues to rise, there are misconceptions between sadness and depression. In this edition, we will identify what depression is, symptoms of the depression, and how to manage those symptoms.
The Differences Between Sadness and Depression
Sadness is a normal human emotion we all experience, often triggered by difficult, challenging, hurtful, or disappointing experiences or situations. Sadness is typically linked to a specific event or scenario; we experience sadness about something.
This means when that 'something' changes, our emotional well-being improves and returns to our pre-event state.2
Depression, on the other hand, is a mental disorder which makes individuals feel sad or indifferent to many events or scenarios. There may be no specific trigger, situation, loss, or change that causes the depressive symptoms, just an overwhelming and perpetual state of unhappiness.2
Signs of Depression
Those who suffer from depression see and experience life differently than other individuals. Depression can drastically impact an individual's energy level, motivation, and ability to experience joy, pleasure, excitement, satisfaction, connection, and meaning.2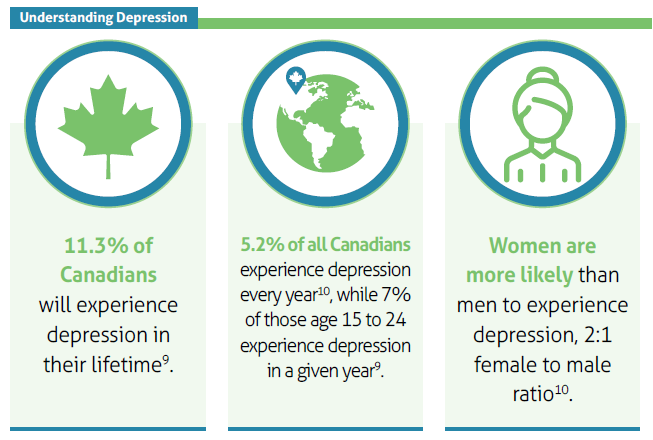 It is important to realize that the resiliency of those suffering from depressive disorders is much lower as compared to individuals who are not diagnosed with depression. Depressed persons often reach states of anger or frustration faster over the same experiences compared to their counterparts. They are also more likely to break down emotionally and take longer to recuperate from those experiences.2
If someone experiences five or more of any of the symptoms below for at least two weeks, then depression may be the cause:3
Aches or pains, headaches, cramps, or digestive problems without a clear physical cause and/or that don't ease, even with treatment
Appetite and/or drastic weight changes
Decreased energy or fatigue
Difficulty concentrating, remembering, or making decisions
Difficulty sleeping, early-morning awakening, or oversleeping
Feelings of guilt, worthlessness, or helplessness
Feelings of hopelessness or pessimism
Feeling restless or having trouble sitting still
Irritability
Loss of interest or pleasure in hobbies and activities
Moving or talking more slowly
Noticeably depressed
Persistent sadness, anxiousness, or "empty" mood
Thoughts of death or suicide, or suicide attempts
How to Manage Depression Symptoms
In addition to medically supervised pharmaceutical treatment, there are many psychological therapies such as Cognitive Behaviour Therapy and support groups that can be helpful.* Here are some non-medical approaches that may improve the symptoms of depression:
Stay active. Studies have shown that 20 to 30 minutes of regular physical activity a day can help to relieve symptoms of mild to moderate depression. Physical activity, releases endorphins, a powerful chemical in the brain that energizes and lifts one's spirits.4
Practice mindfulness. Being mindful of negative thoughts can help to isolate feelings, and reframe the experience in a constructive manner. Through consistent practice, individuals may recognize negative thoughts, and work to change the way the experience is perceived. Over time this will retrain the brain to think more positively.5
Sleep schedule. Having a regular sleep schedule can help train the body in knowing when it is time to rest and re-energize. Many people with depression often have symptoms of insomnia, which can impact someone's ability to fall asleep and often worsens depressive symptoms. Staying active and building a sleep routine may help with falling asleep, allowing one to better prepare mentally and physically for tomorrow's challenges.6
Eat better. Eating foods that are high in vitamins and minerals are known to help regulate serotonin levels which may help to reduce symptoms of depression and mood swings. Here is a list of vitamin rich foods to try:7
B12 and folate – lentils, almonds, spinach, chicken, fish
Omega-3 fatty acids – haddock, salmon, nut oils, algae, cod
Selenium – cod, brazil nuts, walnuts, poultry
Vitamin D – bread, milk, breakfast cereals
If you or someone you know may be facing extended periods of depression, seek out professional support from a qualified healthcare professional. They will be able to provide you with a range of options from therapies to medications, or lifestyle approaches to alleviate symptoms of chronic depression.
*Always consult with a physician or qualified health care professional to identify the right course of treatment for depression.
Sources
1. Government of Canada, Public Health Agency of Canada. "Institutional links." What is depression? - Public Health Agency Canada. N.p., 30 Dec. 2016. Web. 14 July 2017. <http://www.phac-aspc.gc.ca/cd-mc/mi-mm/depression-...
2. Winch, G., Dr. (2015, October 02). The Important Difference Between Sadness and Depression. Retrieved July 14, 2017, from https://www.psychologytoday.com/blog/the-squeaky-w...
3. National Institute of Mental Health . (2016). Depression. Retrieved July 14, 2017, from https://www.nimh.nih.gov/health/topics/depression/...
4. Royal College of Psychiatrists. (2014, November). Physical Activity and Mental Health. Retrieved July 14, 2017, from http://www.rcpsych.ac.uk/healthadvice/treatmentswe...
5. Teasdale, John D., J. Mark G. Williams, and Zindel V. Segal. The mindful way workbook: an 8-week program to free yourself from depression and emotional distress. New York: The Guilford Press, 2014. Print.
6. Edlund, Matthew. "Want to Treat Depression? Get People to Sleep." Psychology Today. Sussex Publishers, 21 Nov. 2013. Web. 14 July 2017. <https://www.psychologytoday.com/blog/the-power-res...
7. Gaynor, Mitchell L., M.D. "Diet and Depression." Psychology Today. Sussex Publishers, 25 Oct. 2014. Web. 17 July 2017. <https://www.psychologytoday.com/blog/your-genetic-...
8. Government of Ontario, Ministry of Health and Long-Term Care. "Publications." Depression - Mental Health - Publications - Public Information - MOHLTC. Government of Ontario, Ministry of Health and Long-Term Care, 2017. Web. 17 July 2017. <http://www.health.gov.on.ca/en/public/publications...
9. Canada, Government Of Canada Statistics. "Health Reports Depression and suicidal ideation among Canadians aged 15 to 24Health Reports Depression and suicidal ideation among Canadians aged 15 to 24." Government of Canada, Statistics Canada. N.p., 12 July 2017. Web. 17 July 2017. <http://www.statcan.gc.ca/pub/82-003-x/2017001/arti...
10. Government of Canada, Public Health Agency of Canada. "Institutional links." What is depression? - Public Health Agency Canada. N.p., 30 Dec. 2016. Web. 17 July 2017. <http://www.phac-aspc.gc.ca/cd-mc/mi-mm/depression-...
Homewood Health - Oct 4th 2017
---
Youth, Teens and Mental Health
It's no secret the emotions and actions of youth and teenagers can be a dizzying array of ups, downs, quirks and contradictions. But, where mood swings, tantrums, and dramatic phases do constitute what have always been accepted as a normal part of growing up, there are notable instances when shifts in mood and behaviour may be indicators of a larger, more daunting issue: mental illness.
Read more
Youth, Teens and Mental Health
By Homewood Health - Oct 3rd 2017
---
Share This Story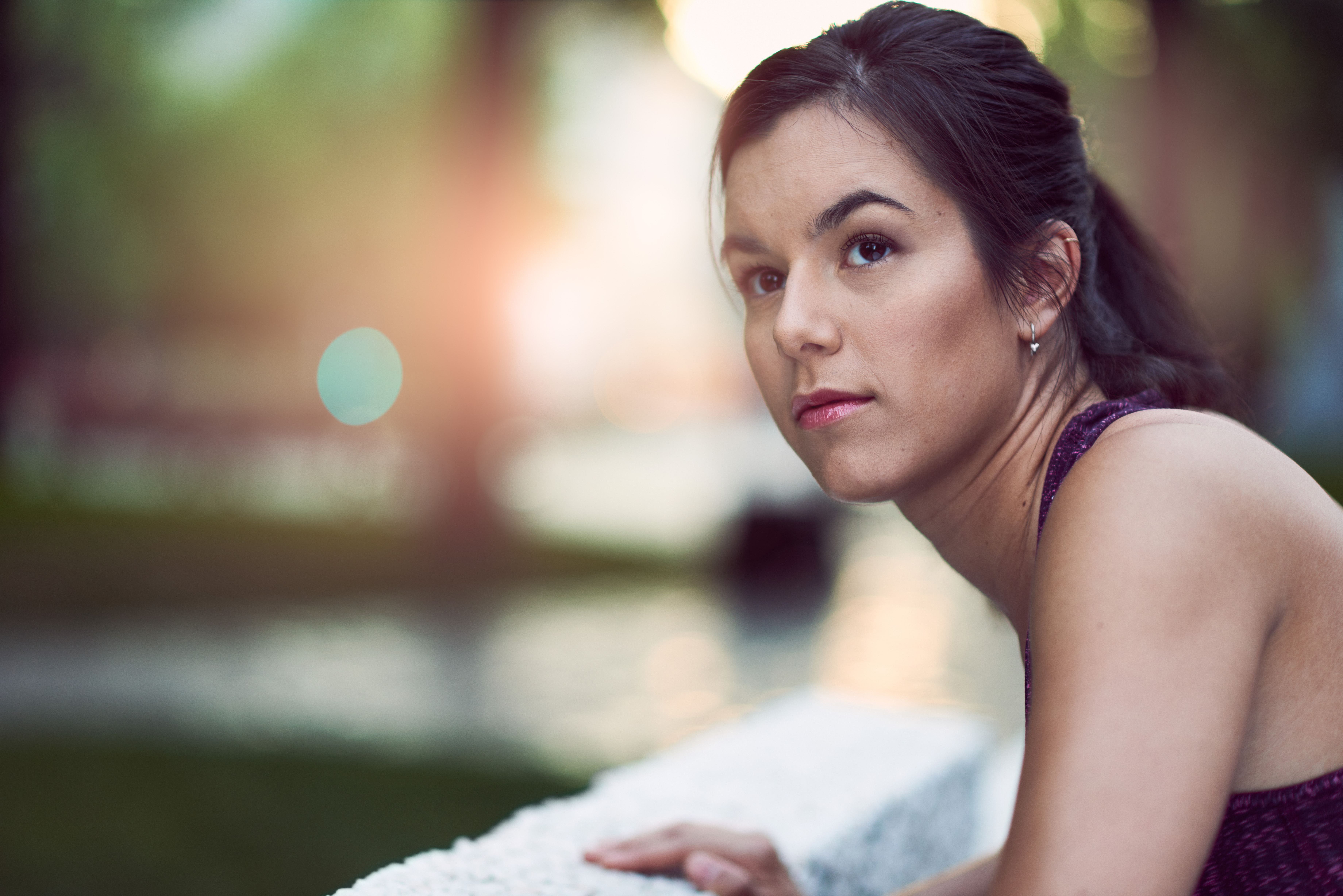 It's no secret the emotions and actions of youth and teenagers can be a dizzying array of ups, downs, quirks and contradictions. But, where mood swings, tantrums, and dramatic phases do constitute what have always been accepted as a normal part of growing up, there are notable instances when shifts in mood and behaviour may be indicators of a larger, more daunting issue: mental illness.
Children and Mental Health Disorders: The Challenges They Face
As adults, it may be difficult to imagine children suffering from such difficult challenges, yet child psychiatrist, Dr. Jean Clinton, worries the number of young people today experiencing mental health problems is on the rise. The statistics do paint a striking portrait: close to 20 percent – one in five – young people are actively dealing with a mental health issue. These include:
Anxiety disorders
Attention-deficit/hyperactivity disorder (ADHD)
Bipolar disorder
Conduct disorder
Depression
Eating disorders
Psychosis
Schizophrenia
Suicidal ideation
Of these, anxiety disorders most commonly affect children and teens, with six percent experiencing them at some point. Suicide, the most concerning of mental health issues, is the number one non-accidental cause of death among Canadian youth. The Canadian Mental Health Association (CMHA) reported that a shocking five percent of youth attempted suicide in the past year, while another 12% had given suicide serious thought. Without question, our youth and teens are facing stressors and pressures in their lives which are manifesting in ways that go well beyond the often inconsequential "growing pains".
Just as concerning, only one in four will get the help they need. This can create a disruptive ripple effect: the mental illness itself makes its way into the daily fabric, relationships, academics and physical health of the child. This, in turn, can negatively impact their future development, their overall mental and physical well-being and their perceptions of success in their adult lives.
It's crucial that we eliminate the stigma and fear surrounding mental health, while opening up helpful dialogues that will benefit youth now and in the years to come.
Mental Health Disorders: What To Look For
With 50-70% of mental health disorders showing up before 18 years of age, it's important to identify those who are struggling as early as possible. Some of the most common signs to watch for are:
Avoiding people, places or situations they normally engage with or suddenly keeping to themselves
Changes in eating patterns, feelings or behaviour surrounding food, weight or physical appearance
Changes in self-esteem or self-image
Changes or decline in relationships at school, home, or with other kids
Changes or decline in school or extracurricular performance
Changes or inability to sleep, relax or concentrate
Deliberately hurting themselves or others
Inability to cope with everyday life, issues or activities
Lack of regard or interest in the feelings or property of others
Lack of self-care or neglecting themselves
New or increased use of alcohol and/or drugs
New or unusual physical behaviours or ailments like recurring head or stomach aches, neck pain, excess energy or nervous habits (i.e.: nail biting, hair twisting, thumb-sucking, odd or repetitive movements)
Overreactions to relatively small incidents
Reduced interest in social or extracurricular activities they normally enjoy
Speaking of suicide or having a preoccupation with death
Sudden changes or extremes in emotion such as feeling rejected, worthless, hopeless, sad, helpless, anxious, worried, guilty/self-blaming, disillusioned, angry or afraid
Sudden or unexplained changes in behaviour (i.e.: an active child becomes withdrawn or a good student's grades drop)

Certain circumstances may also make children more susceptible to mental health disorders. These include:
A family history of mental health disorders
A history of previous suicide attempts
Being gay, lesbian, bisexual or transgendered
Ethnicity and societal discrimination
Facing or having witnessed trauma, including abuse
Having been the victim of, or having engaged in bullying
Having recently gone through a major life change (moving to a new country, city or school)
Having substance abuse problems
If you're concerned about your child, talk to them about how they're feeling. Letting them know you care is a powerful first step in showing they aren't alone.
Ensuring Children Don't Suffer Alone: Being Proactive and Offering Support
Daunting as it may be to broach the subject of mental health and kids, there's reason to be optimistic: 70 percent of mental health cases that appear in children can be addressed through early intervention.
Getting ahead of mental health disorders, and offering support to those who need it empowers both the at-risk child and the adults who love them. The good news? There are a multitude of ways to do just that.
Foster resiliency: As a parent, resist the urge to "bubble-wrap" or constantly protect your kids. Instead, actively provide the tools and skills to help your child problem solve, resolve conflict and help cope with the normal roadblocks, responsibilities and inevitable setbacks they'll face. Boost their self-confidence by supporting good decision-making, assertiveness, perseverance and self-determination.
Communicate: Openly, honestly and often. Some of our favourite expert advice:
Notice the little conversation openers your child offers up
Ask non-judgemental questions and really pause to listen to what they have to say
Acknowledge their feelings
Answer questions directly and honestly
Give your undivided attention
Resist the urge to quickly jump in with solutions or advice
And, above all, make time to connect whenever you can

Apart from keeping the lines of communication open and natural, checking in frequently also provides a great baseline; if things change where your child's mental health is concerned, you'll be far more likely to notice it, and they'll be far more likely to share their struggles with you.
You and your child may also consider creating a signal (i.e.: a code word or specifically worded email or text message) to be used when they'd like to open a discussion about something important. This can help set the stage for a conversation they may not otherwise know how to begin.
Nurture a healthy, safe environment at home: Establishing routines and setting clear boundaries, rules and limits are key, as is building in daily time together. Mealtimes are fantastic opportunities to talk and listen (especially when devices are put away!). In fact, research suggests kids who share fewer meals at home with their family actually become sexually active or experiment with drugs at earlier ages, while kids living in a healthy, supportive environment have better mental health and less risk of mental health disorders.
Be respectful: Demonstrate that you value and accept your child for who they are.
Create a network of strong relationships: Help your child build a wider support system through friends, team sports, their church or other social activities. Even taking care of a pet can prove deeply fulfilling and beneficial to mental health.
Provide outlets to relieve anxiety and stress: Physical activity, meditation and the arts are super for self-expression, growth and work wonders on a young person's overall mental health and ability to handle stress.
Avoid involving children in adult problems: When dealing with your own personal issues, look to other adults for support instead of bringing your child into the fray. Not arguing in front of your child or asking them to pick sides is important to ensuring your child's mental health is maintained.
When necessary, seek professional help: If your child needs more intensive support, don't hesitate. Your EFAP or family doctor are great places to start. They can help you navigate the various therapists, therapies, support groups, help lines and other services available, and determine which may be the best fit for your child. Provide information on your EFAP or local help line to your child so they can access services themselves, confidentially, if they ever need someone else to talk to.
Mental Health and Stability Outside the Home: Staying Informed About Your Child
Whether school, sports, work or their social lives, your child likely spends significant time away from the predictability of home. Be assured, however, that staying in the loop is possible, encouraged and supported by your community. You need only reach out or take some initiative to get a read on how your child's doing outside the home.
Consider:
Keeping an eye on online activity: Monitor your child's social media activity or messaging apps to see how they're feeling, coping and interacting with others. Keep it subtle and non-intrusive so your child feels their self-expression and privacy are being respected.
Communicating frequently with those who interact with your child: Teachers, guidance counsellors, administrators, friends, youth leaders and other parents can offer unique insights into how your child or teen may be acting or feeling when you're not present.
Getting involved…together: Joining your child in activities they enjoy, or volunteering together for a good cause provides a space for bonding, self-esteem building, communication and connections that are often different than at home.
Mental health disorders in children and teens can be a source of great trepidation and fear, but it needn't be. Acknowledging the very real challenges and complexities facing children – and letting them know you're there to listen and help – this can be just what's needed to ensure they feel supported, allowing them to flourish, during this exciting and dynamic time in their lives.
Homewood Health - Oct 3rd 2017
---
Mental Wellness at Work
Even if you absolutely love what you do, at times the pace of work can become overwhelming and exhausting. Many aspects of work can be stressful: co-worker issues, a demanding boss, an unhappy customer, a looming deadline, too much paperwork, and so on.
Read more
Mental Wellness at Work
By Homewood Health - Oct 2nd 2017
---
Share This Story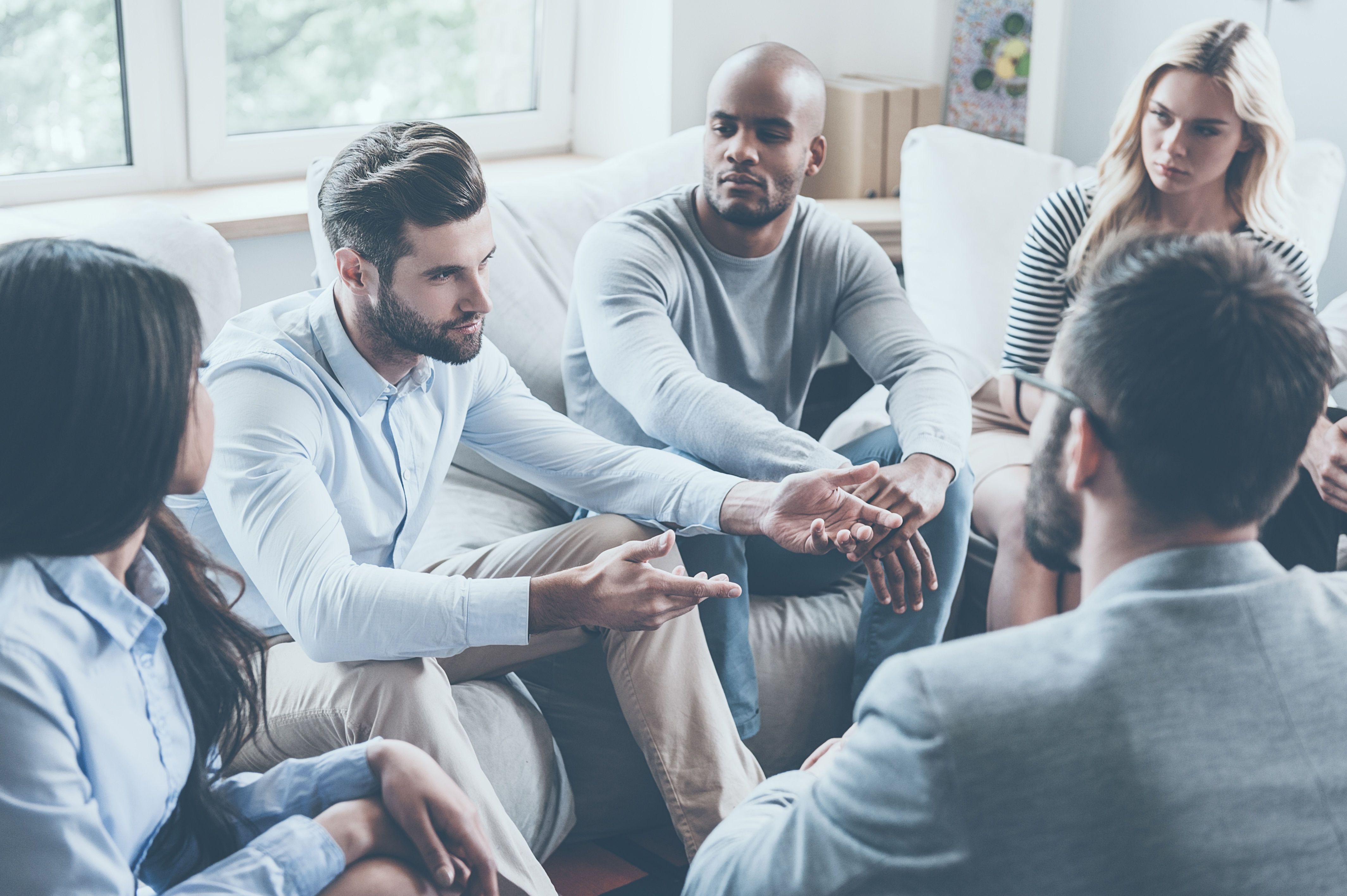 Even if you absolutely love what you do, at times the pace of work can become overwhelming and exhausting.
Many aspects of work can be stressful: co-worker issues, a demanding boss, an unhappy customer, a looming deadline, too much paperwork, and so on.
It is important to take time during our busy workdays to replenish and re-energize. Taking time to relax in the workplace is important, and it doesn't have to be difficult or time consuming. Sometimes even a small investment of time for relaxation can have a big payoff. In fact, the following exercises can free up more time than they use because, when you refresh yourself, you are more productive and efficient.
You can use the following relaxation exercises at work to help you manage your stress, maximize your energy, and maintain a healthy and positive attitude at work. In just a few minutes you will feel more relaxed.
Exercise # 1 - Deep Breathing:
This Deep Breathing exercise is a simple but very effective method of relaxation. Here's how you do it: Take a long, slow, deep breath. Inhale through your nose, allowing your diaphragm to fill with air and letting your chest expand.
Exhale through your mouth. As you exhale, dig deep and allow any stress, anxiety, or tension to be released along with that breath.
Try, as best you can, to empty your head of all thoughts, plans, and worries: right now all you need to do is relax. Allow yourself to exhale negative thoughts along with your breath.
Continue steps 1-3 for at least 10 seconds. When you feel more relaxed, allow your breath to return to normal.
So why does it help?
Studies show the area of the brain that signals the stress response also signals the relaxation response. By breathing deeply for at least 10 seconds you signal your brain to switch from stress mode to relaxation mode, giving your body and mind a break.
Do you ever run out of steam half way through the day?
This breathing exercise can help with the afternoon blues. Breathing deeply allows oxygen to reach your brain, which makes you more alert and re-energized. So instead of grabbing another cup of coffee, eating a chocolate bar, or taking an aspirin to fend off a headache, take a few seconds and B-R-E-A-T-H-E.
Exercise # 2: Meditation
This next exercise is simple but very effective. For some of us, meditation sounds intimidating because we equate it with sitting for long periods of time, disciplining the mind, or having some sort of religious or spiritual experience. While it can be all of the above, it can also be much more basic.
Mediation is simply a way to quiet the mind and take a break from the millions of thoughts that pop in and out of your head every day. Here's how to do it:
Choose a quiet, comfortable place and close your eyes.
Think of a mantra - a positive, inspiring word or phrase. For example, "Life is Beautiful!"
Clear your mind and begin to breathe deeply. With each complete breath repeat your mantra, creating a rhythm or pattern.
Continue for at least three minutes. If you are distracted by a thought or physical sensation, simply return your attention to your mantra and your breath. You may have to do this many times. Don't worry – this is normal. Our mind can have a tendency to "chatter" and it takes practice for it to become quiet.
Research has scientifically proven that meditation is a safe and simple way to balance your physical, emotional, and mental state. Its countless values have been known and practiced for thousands of years in every country and culture.
We experience stress in different ways and are often unaware of how much stress we are holding onto. One of the most important benefits of the exercises above is that they release stress from our bodies. Practiced regularly, they will lead you to a deeper level of relaxation, they will enhance your energy, increase your ability to concentrate, and create an overall feeling of well-being.
Relaxation in the workplace is achievable. Keep in mind that taking some time out for yourself during your lunch or break does not have to be complicated or take away from productivity and accomplishment. In fact, the reverse is generally true. You'll find, when you get back to work, what seemed overwhelming or unmanageable suddenly seems possible to accomplish. What you may have thought of as an indulgent break may in fact be an excellent boost to your productivity, good for both you and your employer!
Homewood Health - Oct 2nd 2017
---
Experiencing a Community-Based Natural Disaster
In light of the recent devastation caused by a series of hurricane's and the predicted path of Hurricane Maria, coupled with the catastrophic earthquakes experienced in Mexico on September 19th and 7th, many communities are in ruins with scarce and diminishing resources. Families have become displaced and the populations are anxious about the personal and long term implications of these natural disasters. In an effort to provide assistance, we've put together some suggestions on how to help employees affected by a natural disaster.
Read more
Experiencing a Community-Based Natural Disaster
By Homewood Health - Sep 20th 2017
---
Share This Story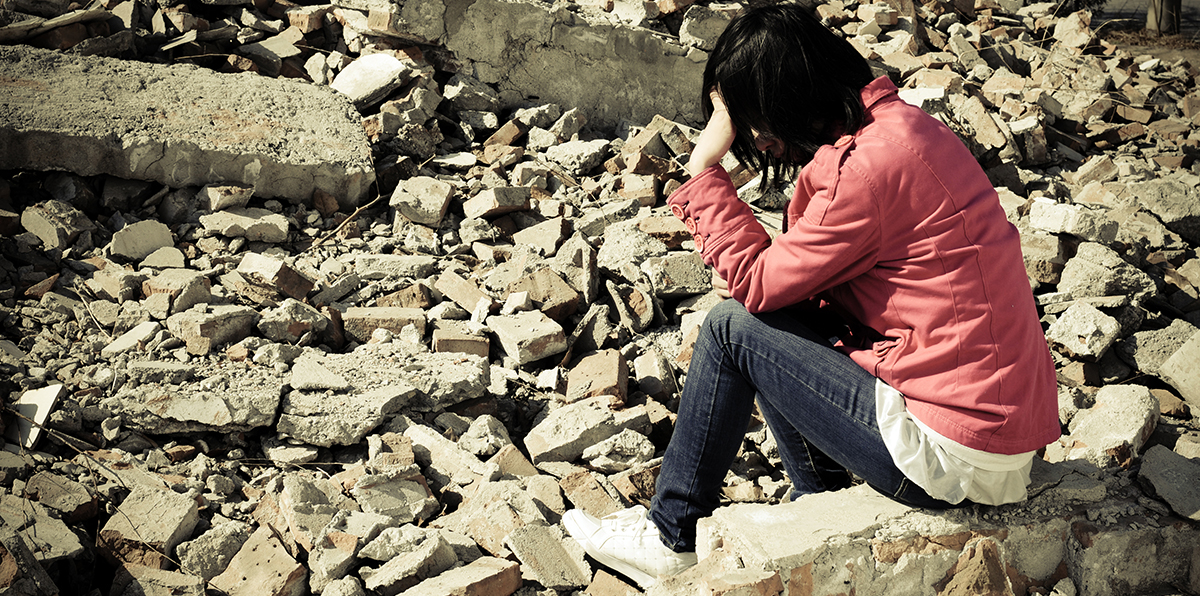 In light of the recent devastation caused by a series of hurricane's and the predicted path of Hurricane Maria, coupled with the catastrophic earthquakes experienced in Mexico on September 19th and 7th, many communities are in ruins with scarce and diminishing resources. Families have become displaced and the populations are anxious about the personal and long term implications of these natural disasters. In an effort to provide assistance, we've put together some suggestions on how to help employees affected by a natural disaster.
As these disasters have resulted in families having to leave and evacuate their homes, this can create enormous physical, social and psychological disruption in people's lives. While such disasters can often challenge the psychosocial capacity of coping for families, most people will gradually recover, often with the aid of personal, social and community support.
Some people find that previous experiences with personal crises or trauma have helped them develop coping skills which may prove beneficial in managing their reactions to the current incident. Others, however, may find that they are experiencing some strong reactions with increased intensity or frequency. An individual's reactions will also be influenced by the degree to which personal safety and security have been affected.
Disasters also have a tendency to bring communities closer together. At this time, people will value the support of their neighbours, co-workers and emergency personnel. For those individuals experiencing intense reactions, the following information may help you better understand and cope with the current crisis.
As always, we're here if you or your employees need anything during and after the storm.
Seek Support From The Employee Family Assistance Program
As part of your benefits, your family has access to EFAP services and as such, you and your family members can call the EFAP for support and counselling when needed. EFAP is a confidential service available to you at no cost, 24 hours a day, seven (7) days a week.
Possible Reactions That May Be Experienced
Feeling overwhelmed, stressed, sad and anxious are within the range of normal reactions. As the initial shock diminishes, reactions vary from one person to another. Some of the more common reactions are:
varying feelings of sadness, anxiety and uncertainty about the extent of damage to family homes and the resulting possible loss of personal belongings and property;
worries and preoccupation with potential financial hardship and economic distress;
overwhelming feelings that may become unpredictable–you may become more irritable than usual, and have frequent mood swings;
experiencing repeated and vivid memories related to this disaster (which may occur for no apparent reason and lead to physical reactions such as rapid heartbeat or sweating);
difficulty concentrating, making decisions, or becoming more easily disoriented;
questioning the uncertain and unpredictable nature of this crisis;
disruption in sleep and eating patterns;
becoming withdrawn and isolated and wanting to avoid usual activities; and
symptoms such as headaches, muscle tension and stomach upset, often related to extreme stress.
Concerns About Personal Safety
You may find yourself focusing on personal safety and the safety of those you care about. As a result, you may be taking extra precautions, for you, your family, and friends, both in and outside the home and workplace. On a positive note, you may find yourself developing new connections and relationships, as the community comes together for mutual support.
Severity of Reactions
Incidents that last longer and involve the threat of (or actual) physical injury, financial insecurity or significant property loss, will result in a stronger reaction. Most people report that even intense reactions diminish over time, after the crisis subsides.
For those experiencing other emotionally difficult situations, such as serious health problems, family difficulties or job stress, more recovery time will likely be required.
Suggested Self Care
Seek support from people who care about you and who will listen and empathize with your situation. Keep in mind that your usual support systems may be experiencing some of the same strong emotional reactions.
Communicate your experience in whatever way feels comfortable to you; by talking with family or close friends, or keeping a journal.
Take good care of yourself by eating at regular intervals, resting and sleeping, and listening to your body's needs. If sleep difficulties continue to be a problem, you may be able to find some relief through relaxation techniques and exercise.
Avoid alcohol or non-prescription drugs.
Establish or re-establish routines, while it may be difficult, to whatever extent is possible.
Postpone, where possible, important decisions that need to be made during this time until you are feeling emotionally more settled.
Attempt to restore some of your own sense of personal control and self-confidence in your ability to manage this crisis. In this way, you can also help others in need of your support.
For additional support, please reach out to the Red Cross or FEMA.
Red Cross South Florida
Red Cross - Caribbean and Americas
FEMA – Hurricane Irma Updates
Red Cross - Mexico
Homewood Health - Sep 20th 2017
---
Experiencing a Community-Based Natural Disaster
In light of the current crisis resulting from the impact of wildfires, many people are feeling fearful, uncertain, anxious and worried about the consequences of this disaster.
Read more
Homewood Health - Sep 15th 2017
---
​Helping Grieving Employees
It's never easy to lose a loved one, whether it's a spouse, child, family member, co-worker or friend. For some people, grieving (the period of learning to live with the fact that the deceased is gone forever) can bring about strong and sometimes delayed reactions. In the workplace these reactions are important to recognize so that managers and co-workers can provide the best possible support. When the deceased person is a co-worker, employees are likely to go through a grieving process.
Read more
​Helping Grieving Employees
By Homewood Health - Sep 8th 2017
---
Share This Story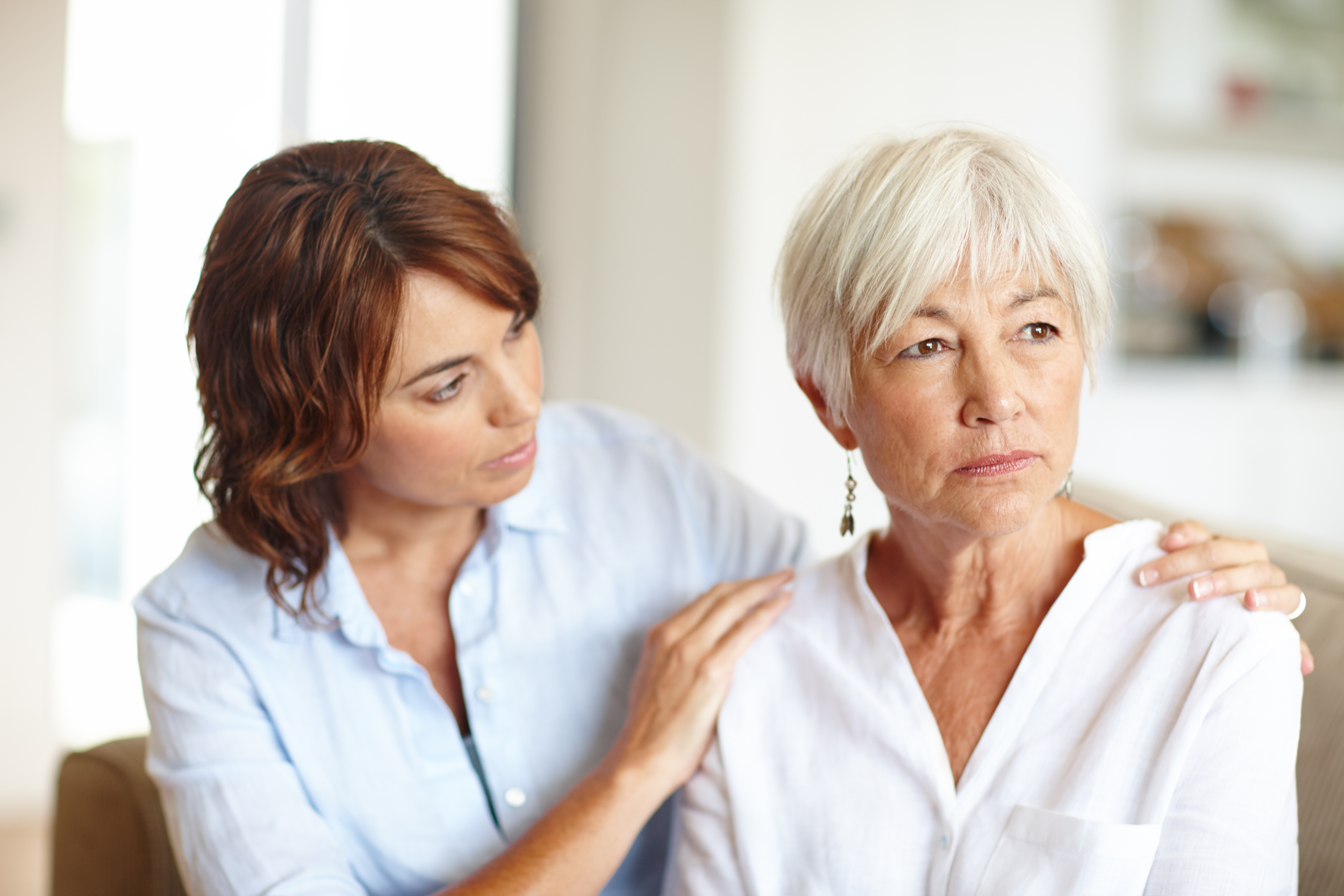 Grieving is a normal process and the duration and intensity can vary depending on the individual and the situation. During this process, the mourner must come to terms with the fact that the deceased will never come back, and gradually learn to live with the memories that remain.
Mourners generally, but not necessarily, go through different stages (denial, anger, disorganization, reorganization) during which their daily functioning may be affected to varying degrees. Normal reactions include feeling sad, questioning the meaning of life in general, or of one's own life, needing more solitude or more social support than usual, experiencing concentration problems, irritability, etc.
The loss of a loved one is a destabilizing experience that requires time for recovery. In the early stages, most people feel intense grief which diminishes over time, but may return with varying degrees of intensity when certain events rekindle the feelings of loss (the person's birthday, the first office party without the person, etc.).
After a certain amount of time, which can last two years or more, mourners come to feel that they've done their grieving and have regained a feeling of stability that is comparable to (although different from) the stability they had before their loss.
How you can help
If any of your employees show signs of grief, either directly (by talking about it) or indirectly (by unusual behaviours or attitudes that emerged during the grieving process), here are some strategies that can be helpful:
Tell them regularly that you care about how they're feeling and that you're there to help if they wish.
Respect the fact that people may be deeply affected by a death, even if they did not have much direct contact with the deceased, because they may have been significant to them in some way. It's also possible that the death may have reactivated another grieving process which they had not completed.
Resist the temptation to want employees to "get on with it" quickly. Grieving is normal, and you can't speed up the process. If you show signs of exasperation, this can make the grieving period longer and more difficult.
If you obtain more information on the circumstances of the death, tell your employees. In the case of a suicide, consult your Assistance Program specialist, before sharing any information as some information may have a negative effect.
Be on the lookout for signs of serious destabilization which could indicate that the person needs additional help (i.e. no improvement, or even deterioration of attitudes and behaviours). Offer your support, and encourage the person to contact the Assistance Program.
Resist the temptation to use clichés like "I know how you're feeling," "It was fate," or "At least now he's at peace." You'll never know exactly how the mourner feels, and minimizing death is never helpful. Although such comments are intended to diminish the feeling of loss, they often have the opposite effect.
Feel free to contact the Assistance Program yourself if you'd like to obtain advice on how to help your employees, or if you'd like suggestions for improving the action plan you've already developed. We're here for you, too.
Homewood Health - Sep 8th 2017
---
You've Just Been Through a Difficult Event
Has something traumatic recently occurred where you work, or associated in some way to your work? Perhaps it was a serious accident, a robbery, an act of violence, or some other incident that has left people directly or indirectly involved feeling distraught, or perhaps devastated. The purpose of this article is to help you understand the reactions you may be experiencing to this incident and give you some suggestions on how you can help yourself to begin feeling better.
Read more
You've Just Been Through a Difficult Event
By Homewood Health - Sep 7th 2017
---
Share This Story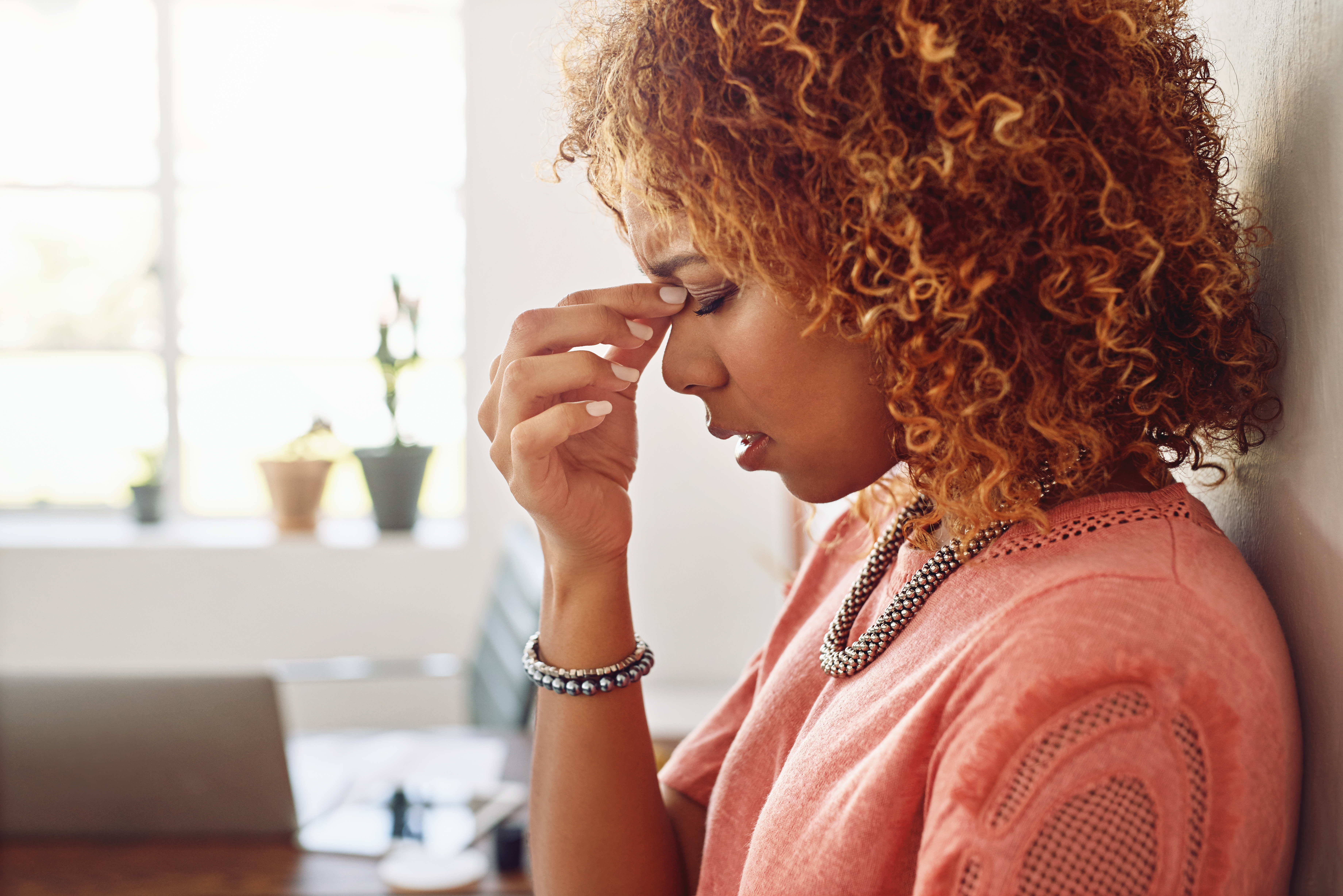 What are the reactions?
Even though everyone reacts differently here are some of the more common ways people who have witnessed a very difficult incident will respond:
Physical reactions
Headaches, loss of appetite, insomnia, persistent heart palpitations, fatigue, gastrointestinal problems.
Emotional reactions
Fear, anxiety, distress, anger, irritability, sadness, mistrust, guilt.
Behavioural reactions
Tearfulness, vigilance, withdrawal or isolation, increased tendency to blame or criticize people close to you, increased consumption of alcohol or medication.
Mental reactions
Loss of concentration, forgetfulness, indecisiveness, vivid memories about the event. Are these reactions normal?Absolutely. These are the reactions of a normal human being to an abnormal situation. Research has shown that when you acknowledge these stress reactions and take care of them, they usually disappear within a few weeks.
Do these reactions always occur right after the event?
Not always. Some individuals don't experience these reactions until later, but this isn't the case for most people. Whether these reactions occur right away or later, they are generally experienced by almost everyone who goes through an abnormally stressful situation.
Is there any way to avoid these types of reactions?
You can never avoid them completely. Even individuals who are well-informed and well-prepared have acute stress reactions in such situations. Police officers, ambulance technicians, first-aid workers, and fire fighters may have strong stress reactions to emergency situations, despite their training and experience. Remember that these are normal reactions.
What can you do?
Pay more attention to your feelings and reactions than to the event itself.
Don't judge or blame yourself. Don't criticize yourself for having these reactions. Be patient with yourself. Think about how you'd talk to a friend in this situation, and then treat yourself the same way.
Try to reduce other sources of stress in your life for a while.
Take the time to talk about your physical and emotional reactions to someone close to you (friend, spouse, relative). You can also turn to co-workers. They're probably feeling the same way, since they experienced the same event.
Within twenty-four hours following the event, get some physical exercise, no matter how light it is.
Find something that will help you forget the event for a while. Some people find it helpful to keep busy (leisure activities, hobbies, manual activities, warm baths, physical exercise, etc.), while others find it helpful to relax or go out with friends.
Take time to rest.
If you find you're getting mental images of the event or other fears, remind yourself that you're safe now and that you no longer have to be on "red alert." Then direct your attention to something else.
Many people will be curious and ask you questions about the event. If you don't feel like answering, it's perfectly appropriate to explain politely that you prefer not to talk about it. You can say, "I understand that you'd like to know more about what happened, but I'd rather not talk about it. I hope you'll understand."
What should you do if your stress reactions don't diminish from week to week?
It's better not to keep the problem all to yourself. People close to you don't always know how to help, despite their best intentions. If these reactions have not diminished from week to week, don't hesitate to call your organization's Assistance Program to meet a professional.
What have you gained from your experience?
Once things have calmed down, it can be useful to ask yourself, "What have I gained from this experience?" After a difficult event, most people learn something about themselves or others, or about what matters most to them. Take some quiet time to think about this. You may make some interesting discoveries.
Homewood Health - Sep 7th 2017
---
Moving Beyond Anxiety
Were you ever afraid of the dark when you were a child? Were you convinced that a boogey man lived in the darkest corner of your closet, and nobody could convince you otherwise? Did the sight of certain insects, such as spiders or earwigs, make your skin crawl? We are all blessed with the gift of imagination. When used wisely, our imaginations are the source of our most creative projects. But if misused, our ability to imagine things can become the source of our anxieties, apprehensions and fears.
Read more
Moving Beyond Anxiety
By Homewood Health - Sep 6th 2017
---
Share This Story
Anxiety and fear are a part of everyone's lives – they are natural and necessary emotions. They are aroused whenever situations threaten us or place extreme demands on us. When we experience these emotions, our stress response is triggered. It kick-starts our sympathetic nervous system into action so that adrenaline is released into our blood, our hearts beat more quickly and our major muscle groups get ready-to-go. In situations where a threat is imminent, this "supercharging" helps us take self-protective action quickly and effectively.
For some people, events such as public speaking or completing a report on time can trigger a severe stress response. In such cases, the perceived threat is subjective – there is no actual physical risk. Those of us who suffer from anxiety have an overactive stress response which is triggered by subjective fears. The end result is that we suffer from anticipatory worries, doubts, avoidance and a diminished capacity for enjoying life.
It is estimated that about 30% of the general population experiences anxiety problems sometime in their lifetime. Anxiety can manifest as a dry mouth, headaches, muscular tension, insomnia, a rapid heartbeat, poor concentration or digestive problems. In severe cases, it is associated with compulsive behaviours, phobias or with the avoidance of situations that trigger concerns about being out of control. Luckily anxiety disorders are amongst the most treatable of all psychological problems. Even though, by temperament, some of us may always have a tendency to be anxious, we can learn effective ways to minimize anxiety's negative and long-term impact.
It is estimated that about 30% of the general population experiences anxiety problems sometime in their lifetime. Anxiety can manifest as a dry mouth, headaches, muscular tension, insomnia, a rapid heartbeat, poor concentration or digestive problems.
The starting point for transforming anxiety-based responses into more functional behaviours is to understand the physical symptoms associated with anxiety are a misguided way in which our bodies attempt to protect us from an unwanted harm – real or imagined. By reaching this understanding, we open the door to identify other protective coping strategies that are more benign and helpful. We may not be able to control the intrusive thoughts and feelings that accompany an anxiety response, but we can develop new ways to respond to them as soon as they enter our awareness. We can choose to implement strategies to soothe ourselves rather than rushing headlong into an anxiety attack.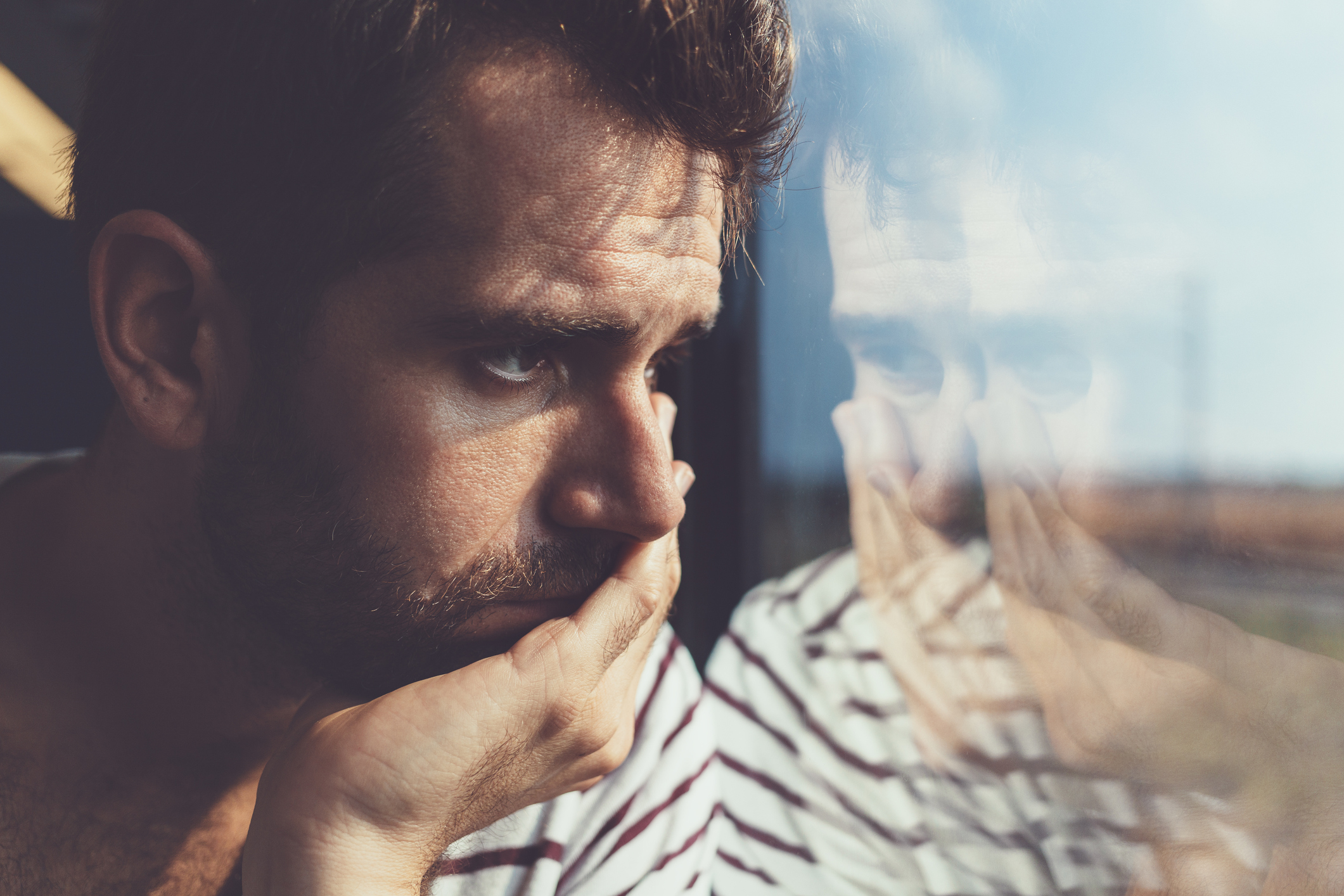 If you experience anxiety, before choosing to explore counselling or self-help interventions, it is important to ensure this condition doesn't have an organic cause. Anxiety can be associated with thyroid problems, endocrine disorders, hypoglycemia, certain neurological and cardiovascular conditions, and so on. Be sure to have a complete medical exam to eliminate these potential causes. The symptoms of anxiety can be intense and physical, as anyone who has ever had a panic attack can attest to. We need to be sure these symptoms result from emotional issues rather than physical ones. This knowledge lets us explore effective treatment strategies.
More often than not, anxious behaviours are habitual and unconscious responses developed to cope with long-forgotten but nonetheless upsetting events. When faced with an apparently overwhelming situation, such as having to present in front of the class, a child may develop the habit of compulsively over-rehearsing and over-planning the presentation. As an adult, these same behaviours become problematic when, as an employee, there is an expectation to participate in team meetings without an opportunity to "prepare". Over time, what was once a solution to a problem becomes a problem in its own right.
So what are some of the ways in which we can impact anxiety? What do we need to do to become more peaceful when we encounter situations that trigger us? How do we learn to be less anxious?
Here are some suggestions to help you get started in managing your anxiety. As with any behavioural change, you will need to give yourself time to establish new habits. You will also need to practice new skills regularly so they can become established as second nature. Don't be shy about seeking help.
Healthy thinking is a choice. The first place to start is to separate your current thought habits from your core identity. Give yourself space to change how you think and respond to situations. You are not your thoughts. You can select what you think about. Just as you can change the TV channel if you don't like the show that is playing, you can select whether to attend to your anxious thoughts or to replace them with calming ones. Although life itself is not controllable, you can exercise choice in how you respond to events. If you believe you are destined to be anxious forever, you will certainly prove yourself correct. However, if you give yourself permission to experiment with new ways of thinking and being, you will identify options that you didn't previously know about - and you may just end up changing your beliefs about yourself in the process!
Stay grounded in the present. Anxious thoughts are focused on the future. We may think we can control how we will feel or think in the future, but this is an illusion. We can imagine the future but we can't actually know what will happen or how we will react until events unfold. When we are anxious we travel forward in our minds - making plans about "what ifs", worrying about things that may or may not happen, and trying to control events that haven't occurred.
Our bodies cannot distinguish between what we imagine and reality. This is why we cry at sad movies – we perceive something sad has happened and we feel sorrowful feelings. If we are imagining something bad will happen to us, we feel the anxiety and tension that goes along with that bad experience – in effect, we create the negative experience for ourselves whether or not it actually ever comes to pass. This is why if you spend all night lying awake worrying about getting your work done, you wake up exhausted. You've been "working" all night! No wonder you feel tired.
To counter the tendency to be future-oriented we need to develop ways to stay grounded in present reality. Practicing deep breathing, going for a walk, paying attention to the details of your surroundings, or writing down your thoughts in a journal are common ways to get connected to the present. Using strategies such as these let you short circuit anxiety. Whatever means you choose, the intent is to stay here and now, in the reality of the moment. We make choices about how we will think and act in each present moment, not in the one that just passed or the one that is yet to come. Right here, right this minute is where we have control. The present moment is where we have the ability to choose health and refuse anxiety.
Learn to accept feelings. Don't resist or judge them. Feeling emotionally or physically out of control, or experiencing anxiety symptoms (such as a rapid heart beat, breaking out in a sweat, or becoming so self-conscious that we are unable to speak) is frightening. Sometimes we react to these symptoms by becoming even more anxious. This self-generated, negative reinforcement is counterproductive – we end up creating more of the condition that we are trying to escape
To break this negative cycle, we need to be able to witness the symptoms of anxiety with neutrality – to identify "rapid heartbeat" or "sweating palms" without telling ourselves that we are headed down a slippery slope that is only going to get worse. If, when I experience "rapid heartbeats", I take several deep breaths and remind myself that I'm OK, that I can slow down and take a moment to centre myself – I will start to calm down. On the other hand, if I interpret "rapid heartbeats" as a potential cardiac arrest, I will increase my anxiety.
It takes effort to reinterpret our perceptions of events. We have to be open to new possibilities. We have to be willing to experiment. We have to value being healthy. We may need help from others to show us what to do. But the rewards of making this change are sweet - we reclaim our self-esteem, we get to participate in our lives in ways that were previously impossible, and we show ourselves that we have the courage and ability to take on big challenges.
Homewood Health - Sep 6th 2017
---
About Us
Homewood Health is the Canadian leader in mental health and addiction services. With over 130 years of experience, we achieve outstanding outcomes every day through our national network of nearly 4,500 employees and clinical experts, and through the Homewood Health Centre — one of Canada's largest and leading facilities for medical treatment of mental health and addiction disorders. Our complete continuum of services includes organizational wellness, assistance programs, assessments, outpatient and inpatient treatment, recovery management, return to work and family support services, customized to meet the specialized needs of individuals and organizations. Homewood Health is redefining mental health and addiction services to help Canadians live healthier, more productive and more fulfilling lives.